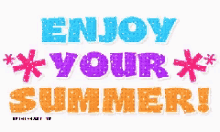 Good morning Otters 🙂 I can't believe that it's the last day of term! It's been a very strange year and I wish that we could all be together to celebrate this day. I am very proud of you Otters. You have worked so hard this year, before school shut and during lockdown. I wish you and your family a very safe and happy summer and I look forward to seeing you all again when we can all return safely to school in September.
Miss Ward xx
Even though we can't all be together for our usual end of term singing assembly we can still enjoy a sing along together, whether you're at home or in school. So get your singing voices and actions ready for our whole school song 'Reach for the Stars'.
If you want to sing along with the music here it is:
Here are your activities for today:
Daily Tasks
Zumos – Login each day to let me know how you're feeling and explore some of the other areas.
Reading – Read for at least 15 minutes a day to an adult and don't forget you can also go on Oxford Owl https://www.oxfordowl.co.uk/ to read a range of eBooks.
Sumdog – Complete the maths, spelling and grammar challenges.
Duolingo – Login to Duolingo https://www.duolingo.com/ and practise your Spanish.
Spelling Test
Today is spelling test day. Find a quiet place and get somone to test you, then check your answers together. Good luck!
Maths
Here are yesterday's answers:
Friday Maths Challenge
Click on the link below to complete your maths challenges for today to test your problem-solving skills.
https://www.bbc.co.uk/bitesize/articles/zryy6g8
English
Complete the BBC Bitesize Daily Book Club: Write to your favourite author by clicking on the link below.
https://www.bbc.co.uk/bitesize/articles/zs3bp4j
Music
It's music day so don't forget to access your online music lesson with Miss Abi. Follow the link below and login:
https://www.lambethmusic.co.uk/online-learning-hm.html
Cooking
To finish off the week here is a fun cooking activity to do on BBC Bitesize.
https://www.bbc.co.uk/bitesize/articles/zspxdp3
Now listen to another story by Mwenye Hadithi.